A wholesale retail buyer purchases retail items for resale to customers. They would need to look at past and current trends, and forecast future trends in order to successfully choose the products their customers want. They would select the items to purchase then negotiate the purchasing of those items. Depending on the size of the order or specifications necessary, they may even handle any contractual agreements that go with the purchase.
Watch a Video:
How to Become a Wholesale Retail Buyer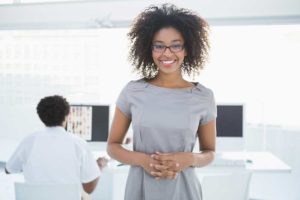 First, you'll need a great deal of experience in retail to become a wholesale retail buyer. For example, you may be a retail buyer for a furniture store. In which case, you'll need to know furniture products and brands well. If you work as a buyer for a clothing retail store, you'll need to know about the latest trends and brands your customers are buying.
Though there is no minimum education requirement, over 35% of those in this field have a bachelor's degree according to O*Net Online. Those with college courses and work experience are also able to earn a certification through the Universal Public Procurement Certification Council also known as UPPCC, though not required, however, it can give one an edge over others in this career field.
These certifications were established to promote professionalism in the public sector procurement career field in 1978 through the National Institute for Governmental Purchasing (NIGP) and the National Association of State Procurement Officials (NASPO)- therefore is highly respected in the industry. They offer two certifications the Certified Public Procurement Officer (CPPO) and the Certifed Professional Public Buyer (CPPB). The CPPO is for individuals with a bachelor's degree or higher with a minimum of 5 years of experience, whereas the CPPB requires a 2-year degree with 3 years of work experience or no degree with 5 years of work experience. For more information visit UPPCC's website.
Job Description of a Wholesale Retail Buyer
A wholesale retail buyer will buy items for resale to customers. They may also find themselves handling any logistics related to the shipment, such as transportation and storage needs. When they receive the merchandise, the buyer may inspect the items for quality. They may also weigh in on the selling price of the products and offer recommendations of discounts to peak customer's interest.
Wholesale Retail Buyer Career Video Transcript
Wholesale and retail buyers purchase products like clothing and electronics for stores and organizations to sell or use. They have two major goals: to buy goods their company can sell at a profit and to increase their customer base by offering products that consumers want. Buyers are successful if they choose merchandise that sells, and fail when warehouses and store racks are left with unwanted goods. That makes for a lot of pressure in this position!
The most challenging part of the job is predicting which items will be popular. To do this, buyers must understand both their product and their customers. They visit trade shows and showrooms for ideas and research trends in their product area. They analyze economic conditions, study past sales records, and listen to customer feedback to identify buying patterns.
Wholesale and retail buyers often specialize in one or two types of products when working for a large organization, and must be familiar with a larger variety of products when working for a smaller business. They carefully select product suppliers that will meet the quality, cost, and delivery date promised. Extensive retail experience is required to become a buyer, along with a high school diploma, or for some positions, a bachelor's degree in a retail or business-related field. This career depends on good planning skills, decisiveness, and the willingness to trust your intuition.
Article Citations
National Center for O*NET Development. 13-1022.00. O*NET OnLine.
The career video is in the public domain from the U. S. Department of Labor, Employment and Training Administration.